by Lazarus Black
Coming in Summer of 2023!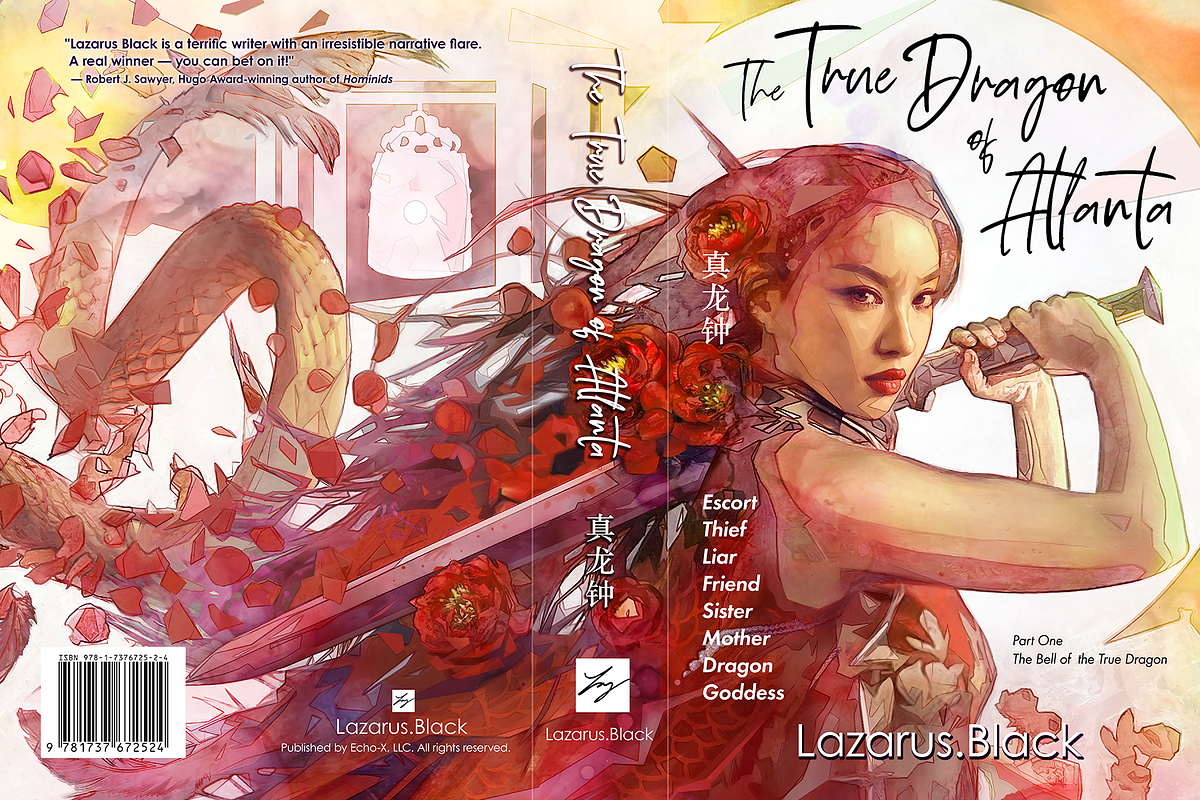 The True Dragon of Atlanta
by Lazarus Black
illustration by Chris Casciano
When May Ling inherits a family curse, an ancient enemy, and a 75-ton Temple Bell, every one of her problems simply gets worse, as an ancient evil threatens the world with Truth and May's lies may be the only power that can save us.

May Ling's mundane world is about to explode, and all because of one Bell.
When an ancient goddess appears in Atlanta to tear the world apart with the Truth, it awakens May to the magic world and the power inherent in lies. May's life is chaos. She is 23 years old and lonely with delinquent child-siblings, two spiteful aunts, mountains of debt, even more bills in the future, and at the end of her best years as an escort and thief. The last thing she needs are new visions and powers. Revelations just make her life worse. More responsibilities mean more chaos and more work.
So, she amasses a found-family of misfits from the fringes of Atlanta to survive it together: Bison is a giant afraid of themself, Cookie's afraid of the world, Benji is a monk in name only leading a band of like-minded brothers, and Kate and Ricardo work at opposite poles with May playing both sides from the middle.
In the ultimate battle between good and evil, truth and lies, youth and wisdom, human and not, one single moment of May's life will define the future of reality. Will or won't the Bell ring? And what might happen if it does?
Robert J. Sawyer, Hugo Award-winning author of Hominids says
"Lazarus Black is a terrific writer with an irresistible narrative flare.
A real winner — you can bet on it!"