by
Lazarus Black

Available in Paperback Now!
eBook available in September, 2023.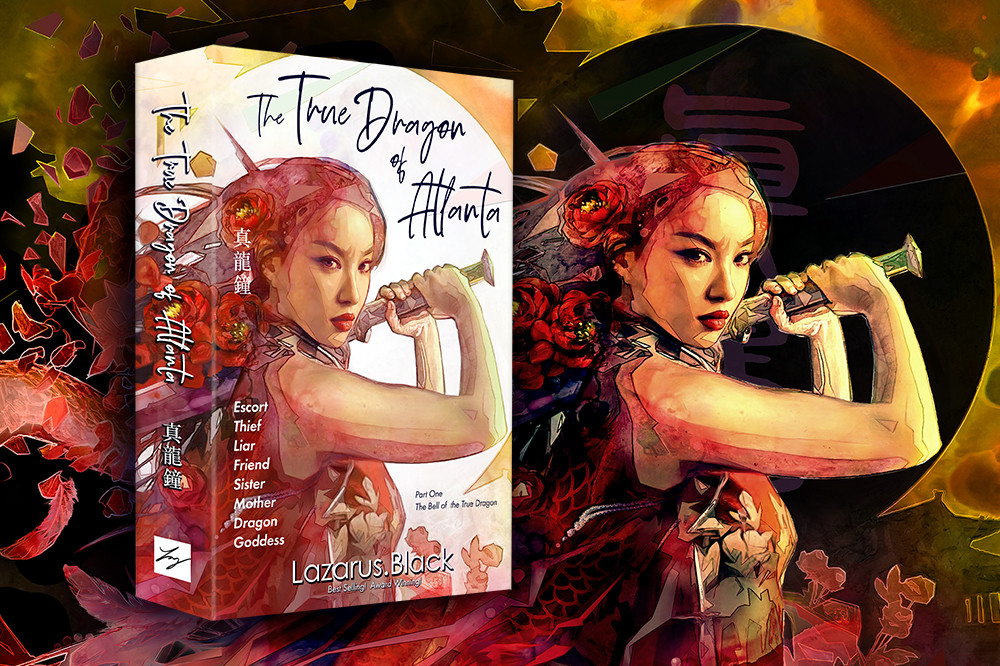 A Magical Realist Epic
by Best-Selling/Award-Winning
Author Lazarus Black
A struggling young woman inherits magic and a 75-Ton temple bell that could destroy the world.
The True Dragon of Atlanta is a 550 page epic magical realist novel with adult language and themes (sexy talk but no sex).
May's mundane world is about to explode, and all because of one Bell that tolls only Truth. When an insane ancient evil appears in Atlanta to ring it, May knows better than any the power inherent in Lies.
But May is no epic hero. Her life is chaos. A 23 year-old high school dropout, she is lonely, responsible for aging family and twin delinquent children, in mountains of debt, at the end of her best years as an escort, and somehow can't get herself to sell the treasures she steals from her clients. The last thing she needs are ghosts, visions, and magical powers she can't control. It is just more work and more chaos. So, she amasses a found-family of misfits from the fringes of the world to help save it: Bison is a frustrated fashion giant. Benji is a True drunken Master. Cookie is legitimately afraid of the world, while Ricardo just hates it. And Cake is Nobody's friend.
Trapped in a tornado between good and evil, truth and lies, youth and wisdom, human and not, one moment of May's life will define the future of reality. And she only knows one thing for certain:
THE BELL MUST NOT RING!
Featuring:

Warning:

550-page Epic (with True saga elements)
Dragons
Drama
Humor
Dynamic Characters
New Archetypes (No stereotypes)
Dragons
Trope-Busting Themes
Adult Language and Themes
Dragons
International characters and content with footnotes
Online-Only Appendix with even MORE content (QR Code inside)
and I almost forgot: DRAGONS!

Progressive content
Gross violence
Explicit images (but no sex)
Sexy Talk (but no sex)
Foreign language use with footnoted translations
Historical references
Not specifically a Christian novel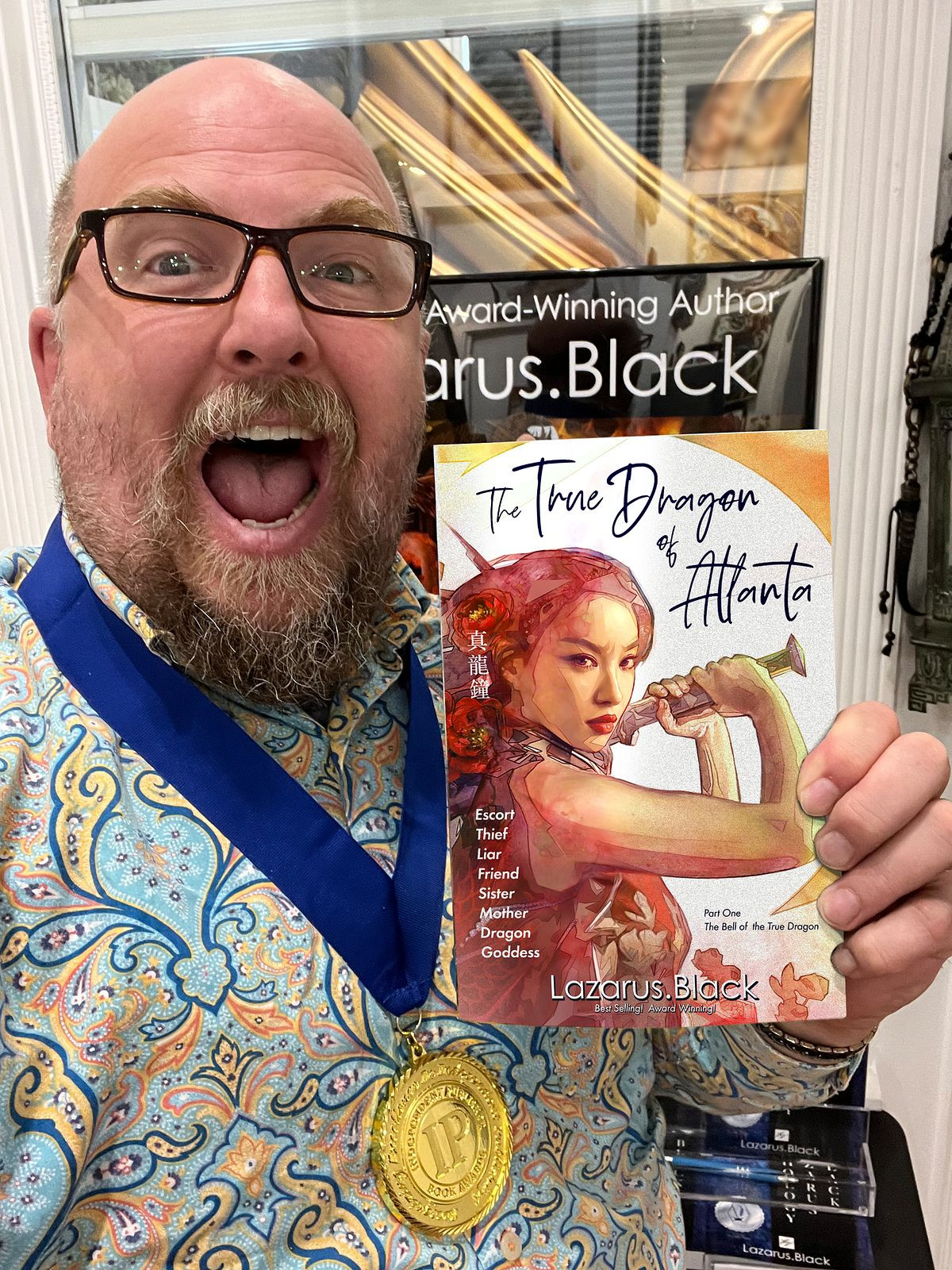 "Lazarus Black is a terrific writer with an irresistible narrative flare.
A real winner — you can bet on it!"
Robert J. Sawyer, Hugo Award-winning author of Hominids says:
Lazarus Black's Summer Book Tour
San Diego Comic-Con @ San Diego, CA: Thu, Jul 20, 2023 — Sun, Jul 23, 2023
GenCon @ Indianapolis, IN: Thu, Aug 3, 2023 — Sun, Aug 6, 2023
DragonCon @ Atlanta, GA: Thu, Aug 31, 2023 — Mon, Sep 4, 2023
FanX @ Salt Lake City, UT: Thu, Sep 21, 2023 — Thu, Sep 23, 2023