by Lazarus.Black
Surprize!
Actually, maybe not. Those of who know that I'm a commercial artist may not be too shocked by this, but I am still pretty stoked about how well the novel is coming together.
Writing this novel is easily the most complicated single project I have ever worked on. But beside all the research into it and then writing it (and rewriting it and rewriting it and editing and re-editing it), I am also adding illustrations to help the reader appreciate the story. Not of the characters, but of certain important objects and locations.
Without further ado, allow me to share the following spreads from my upcoming novel The True Dragon of Atlanta:
The first includes an illustration of the inscription on the The True Dragon Bell, the primary McGuffin: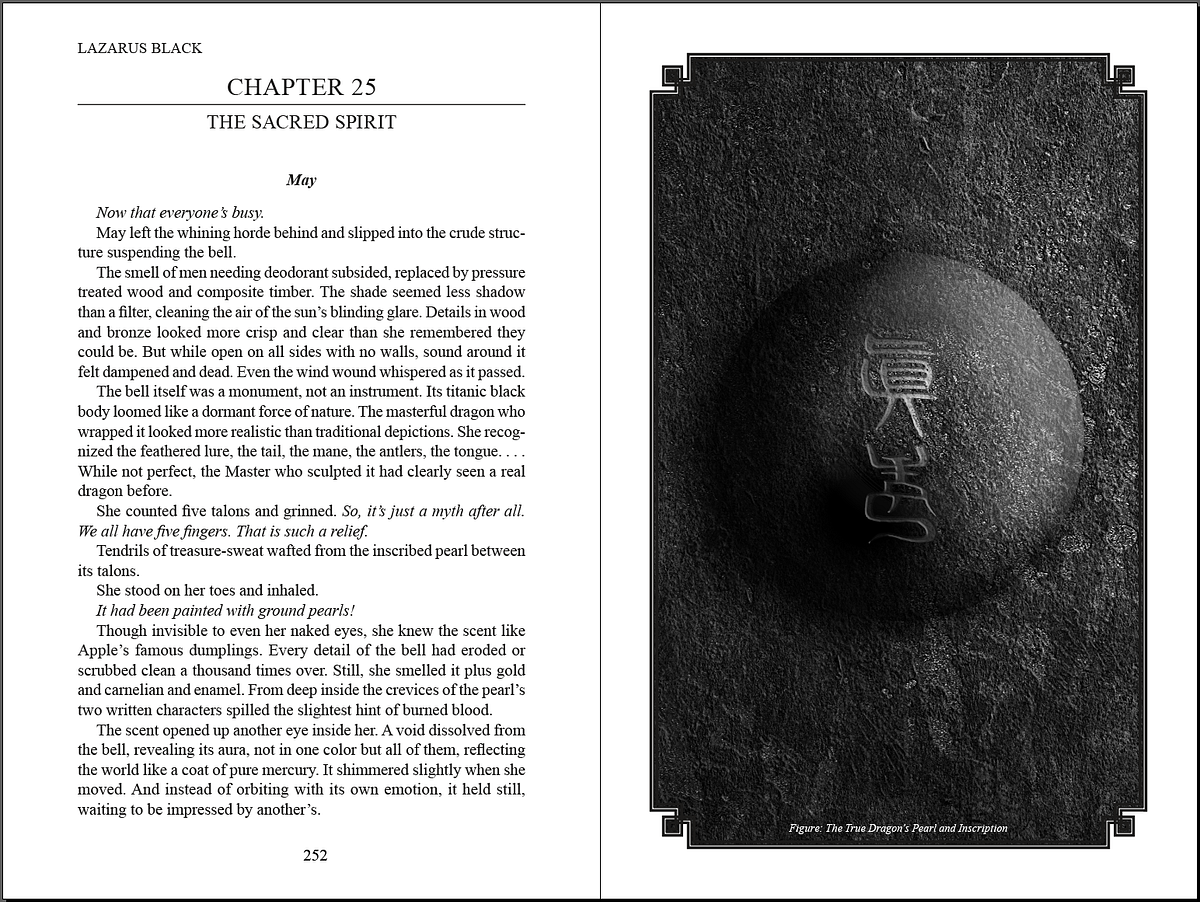 The second includes illustrations of a unique gilded box: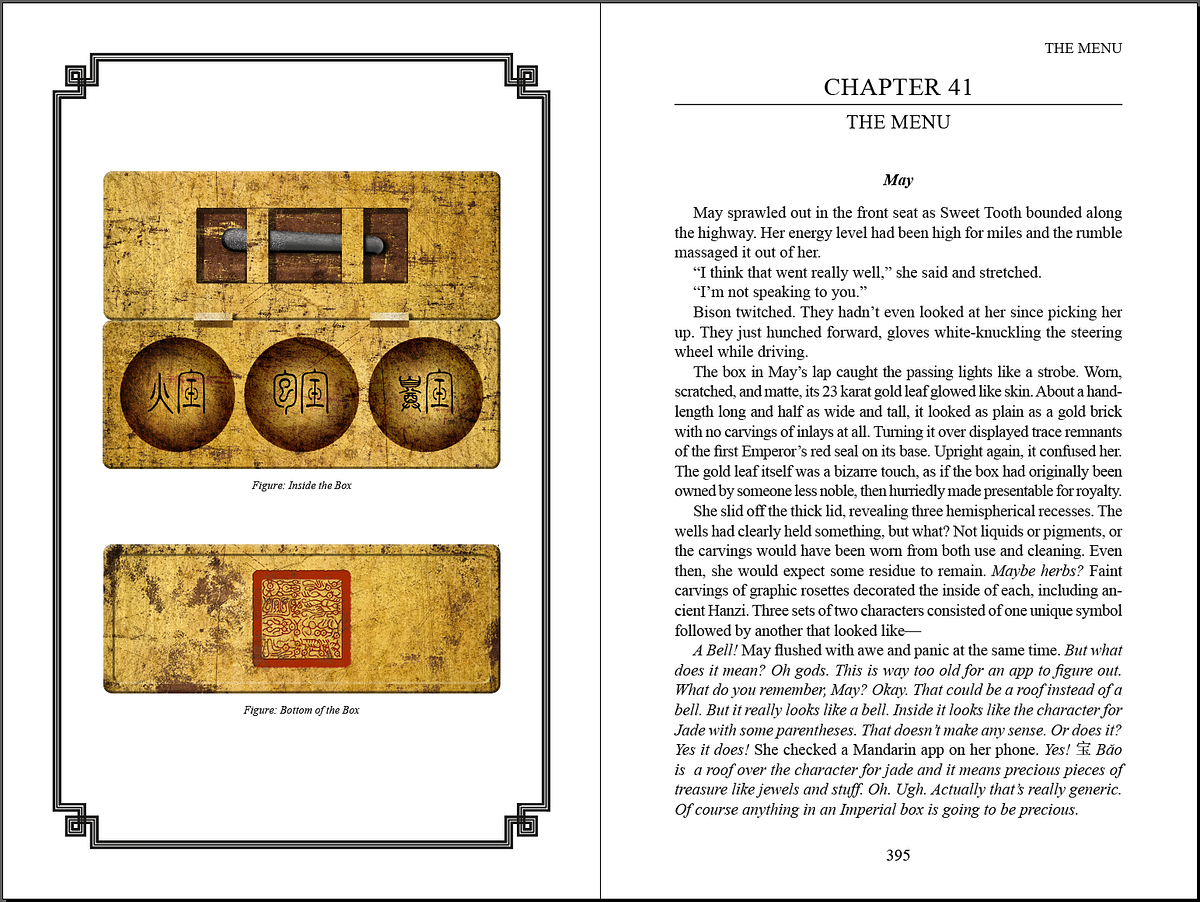 The True Dragon of Atlanta is expected to release Summer of 2023.