by Lazarus Black
Cats.
With all due respect to dogs and their owners/masters/parents, the choice was made for me and without my consent. It's not about dislike — it's PTSD. At age 9, I was attacked by a large German Shepherd. I was playing with a few other children and the dog leaped into our game, dragging half of its backyard tether. Its owner ran towards us, two blocks behind the dog, yelling something. Being kids, we didn't understand its behavior and let it "play". Within seconds, it jumped onto a 9yo girl and bit her in the face to the tune of 150 stitches and a lifetime of trauma for all of us involved. I, being an odd combination of stupid and brave, wrestled the dog to the ground, wrapping my legs around it and clamping its jaw shut with my hands (I had really strong hands from working for my father). The police arrived 20 minutes later and finally relieved me, but I lay in the grass, holding this very angry dog that entire time. Ever since, I've not been good around dogs. Even small ones. The more aggressive they are (and small ones can be very aggressive), the more pain I feel. And I recognize that deep-seated reaction could be the root of a prejudice, so I work really hard to hold my thoughts in check (I wish more people did the same). I have friends with incredible dogs. Wonderful, lovely animals, with great dispositions. But I will never shed that shiver of fear around them. I respect dogs and their humans as long as they respect my trauma in turn.
So, cats are my jam. I understand every iota of them, through and through. I know how to behave so that they can bite and claw me for a very long time without breaking my skin, except by accident. And I've played with wild cats and large cats, including Lions and Tigers. Once, I met a rescued Panther in Florida and it's handler recognized my affinity for it and let us play for long while. Yes, it had all its claws and teeth, but I gave them no reason to use them. If you can respect cats' boundaries and communicate in their language, you know what you can and cannot do.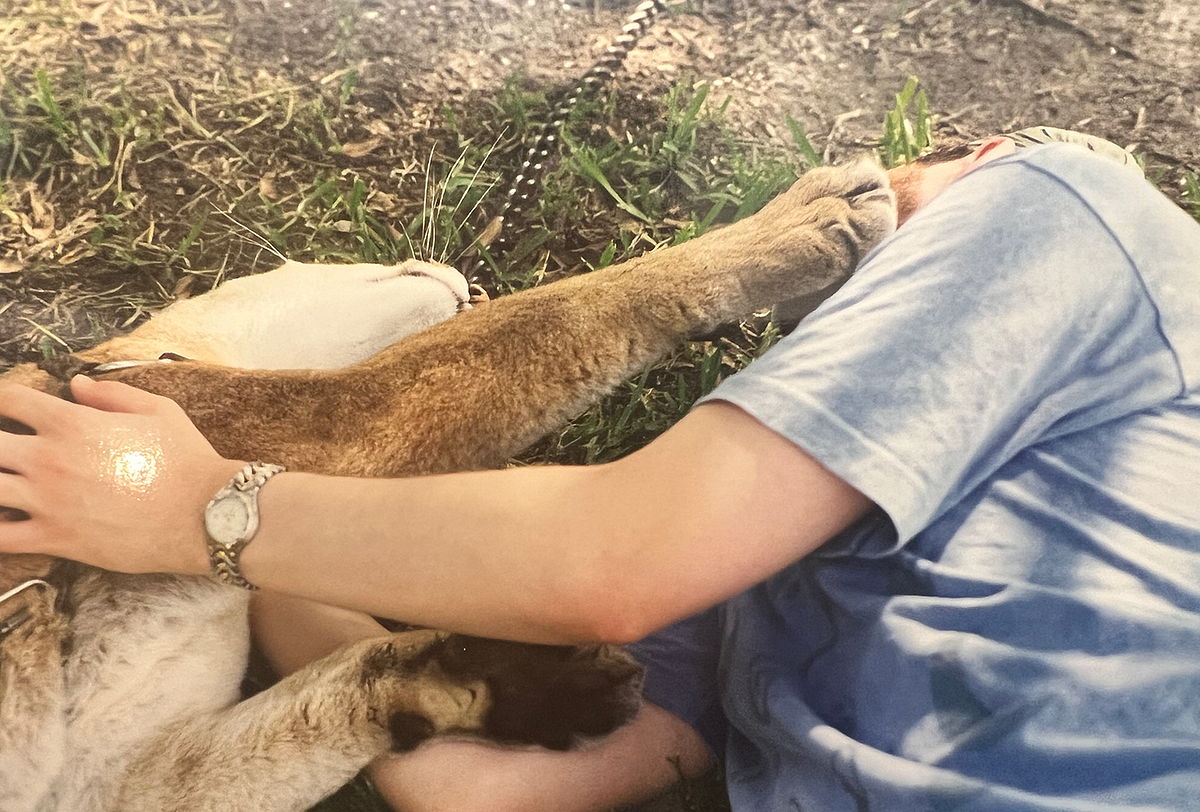 All it takes to understand someone — human or otherwise — is respect and self-awareness. And one day, I hope to finally overcome my trauma and share a bond with dogs the way I do with cats.