by Lazarus Black
In 2022, I learned something. I love to learn things. But this one had a cascading affect in my understanding of many other things.

I met Logan Boese, a lovely person with Native American/First Nations/First Peoples heritage, who trusted me enough to explain a specific issue in the greater creative community that was important to his tribe, and others. I confirmed this with others since, but may have still gotten some points a little muddied. But considering how much of my own storytelling includes cultures I was not born into, I feel it important to share, to help explain how much care I put into my work.
There is a practice among outsiders to group concepts they don't understand into categories they understand even less. I have written hundreds of pages on the fallacy of grouping pre-Christian polythiests under a single moniker and the compounded errors made by so-called "reconstructionists". The same practice also includes lumping all people within a single national boundary as part of the same ethnic family, and grouping music and literature into ill-conceived genres.
In this instance, I am referring to cryptids. The idea behind cryptids is that there are mysterious monsters imagined by peoples around the world that are believed to exist but have yet to be proven to exist. But just like polytheistic "gods" are not equivalent across cultures — neither are so-called monsters. The prejudicial assumption is that people who believe in a "monster" are like children who cannot discern reality from fantasy; that they are so primal and illogical, they must manifest their dreams into icons to fear and worship as if tangible entities.
Welp - that's bullshit. 
Just like the Vikings didn't worship the god Odin as a man walking around the clouds with one eye, a spear, and two wolves (I've written plenty about that elsewhere), Native American Peoples didn't really believe a human-being-turned-animal walked around their homes at night craving human flesh. They did, however, have a word for this concept. They feared — legitimately — this concept. And they did something about it. Now, modern outsiders are ruining it.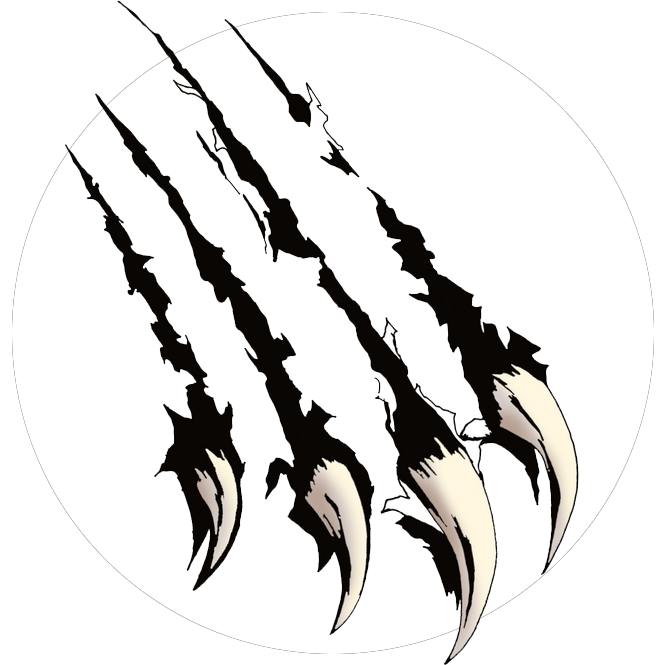 The Big "W"
In English, the word consists of 7 letters and begins with "W" (not Wyvern). 
You have likely heard the name of this concept turned into a cryptid. And that's the crime. 
You see, the Native peoples who encapsulated this "human-turned-cannibal" concept believe it to be part of the ultimate evil within humanity. It is so awful a concept that they imprisoned this evil into a word — and then OUTLAWED IT. Yes, that's right. One of the greatest taboos in those cultures is to ever utter this word of ultimate evil. In this way, they were attempting to rid their culture of that evil.
Think of it like this. Imagine if your culture despised murder so much that you banned the word "murder" from ever being spoken. The concept itself was banned from all dialogue and storytelling. Eventually, people would forget the word existed, and maybe — just maybe — people might forget that it's something to do and maybe eventually stop doing it. It's a nice thought, isn't it? To prevent all murder from your culture by literally demonizing it? By teaching every human being from infancy that the concept is both unthinkable and unforgivable?
Let's forget the practical logistics of such a thing for a nation of 300 million people. Let's consider family groups and tribes and tribe-nations. If practiced long enough, from the root level, it has a practical beauty to it. Those who are most likely to commit that evil (and let's face it - there will always be someone) will be identified extremely early and dealt with.
So, no — the big "W" was never considered a literal walking beast. While it could be described, it wasn't the description that was banned. Also, the description is too limited. The evil is all-encompassing. That common description just happens to be the easiest to convey.
And so now comes the problem. Imagine that you've spent hundreds of years trying to root out murder from your culture through this practice - and suddenly get conquered by a people who not only don't shun that belief but take your word "murder" and make a game out of it. Lots of games. They spread it around their own culture so much, it re-infuses itself back into your own. The evil returns.
That is why the big "W" is not a cryptid. That is why it is not a word to be spread or shared, even outside of their culture. It's not about a big scary monster - it is literally a culture's attempt to rid itself of the concept it represents and every use attacks that culture's efforts. (And it must be qualified that not every Native People believe or practice it. Members of other tribes may also fail to support this practice for their own reasons.)
Modern Native People who do believe and practice this may understand the outsider practice of playing with monsters in storytelling. The ones I've spoken with don't even mind the concept's description being used - they just want to reclaim and bury the word. So, if you want to illustrate or include a creature in your story inspired by this, just rename it. Make up your own word. Call it "Jeff", for all they care. 
Writers, more than anyone, know that words have power. But maybe words have more power than even you imagined.
This is the worst-case-scenario of cultural appropriation. Because it's not simply perpetuating negative stereotypes or forcing a culture into a box to be ridiculed for being lesser. It is literally tearing that culture apart with every utterance and use in print.