by Lazarus Black
It's critical to get feedback on your work as a writer at every level. 
One of the common ways to do that is to have a person read the Beta version on your story. These Beta Readers can help advise on what does and doesn't work in your story to help you perfect it.
Many writers get really excited about their story and want feedback right away. Or rather, they want praise right away, and anything negative can be soul-crushing. To prevent that soul-crushing, make sure your story is truly a Beta and not an Alpha.
The terms Alpha and Beta are also used in software development. The Alpha version is the first rough draft whipped out that may or may not work as intended. It kinda-sort looks the part, but it's nowhere close to ready for testing, let alone the public. An Alpha story may or may not have been spell-checked. It definitely hasn't been proof-read for typos and poor grammar and missing words and all those things that force a reader to stop reading because it's mess.
Unless you have some special relationship with someone who is really kind and careful about helping you proofread for errors, an Alpha Reader, the vast majority of your readers are going to complain about even being asked to find errors. 
Beta Readers just want to judge the story for it's plot and character and charm. They don't want to slog through bad prose. 
To ensure a story is ready for Beta Readers, I made a checklist for myself of all the important bits that should be done. Specifically, it lists the absolute basics that are easy to avoid (because who really wants to spell-check something they just wrote "The End" on?). It also includes two sections about content point. For Short stories, it refers to Pages. For longer ones, it refers to chapters. 
And now I'm offering it to you as a download.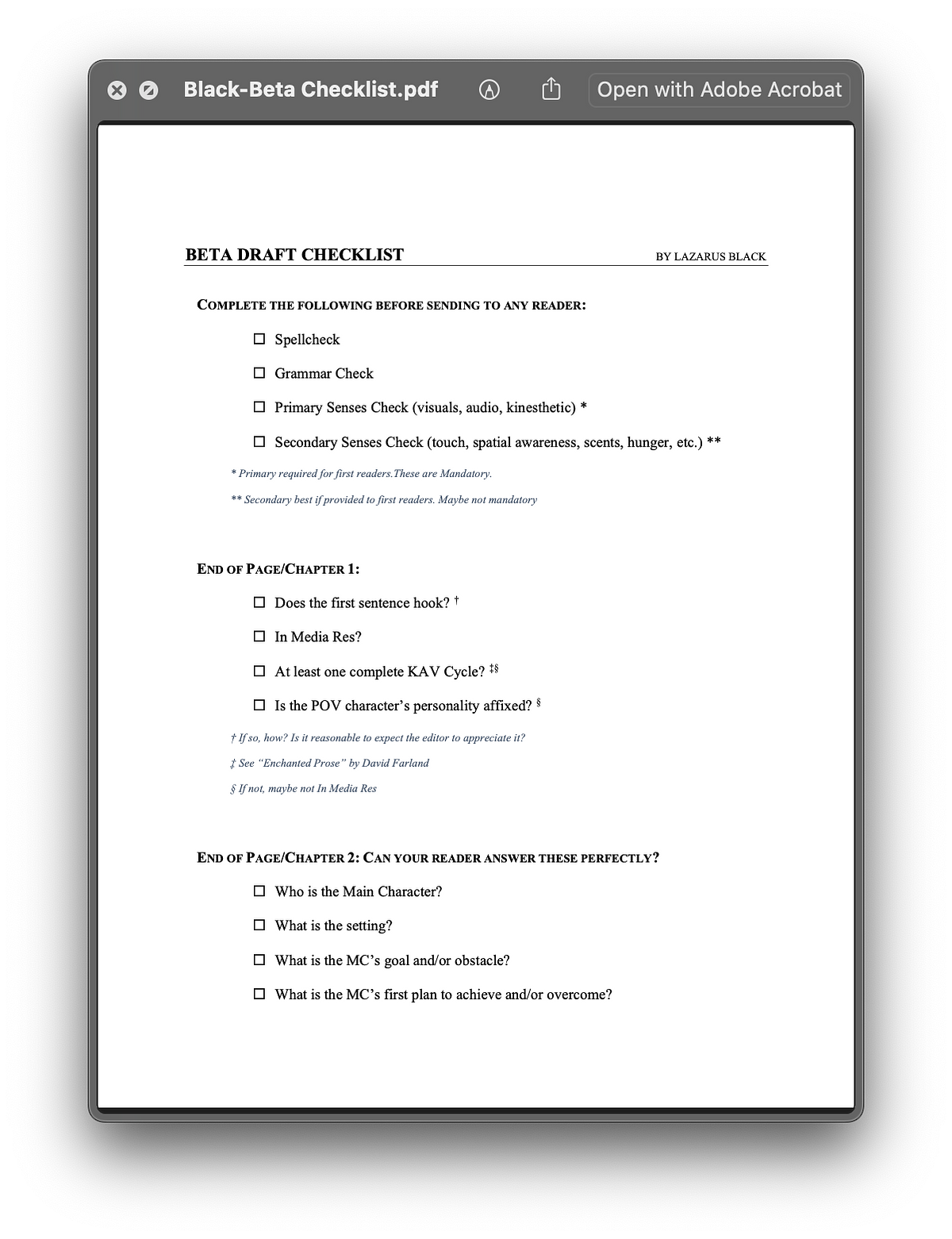 [ Download the Beta Checklist ]
Good luck!